To run a business in today's digital age, you need a website.
To get your website online so your potential customers can find you, you need a domain name.
Domain names might seem small but they are massively important part your brand's identity.
Often times, when we work with clients on their brands, we advice them to register their preferred domain as soon as possible.
But what if your perfect domain is already taken?
We've faced this problem multiple times and have over the years helped our clients navigate through this branding crisis.
Your domain name is a significant part of your SEO and will affect your performance.
Choosing the wrong domain name could negatively impact your SEO in the long run.
According to neilpatel.com, "A large amount of your traffic will come from users who search your brand name. It's called navigational search. That's why it's good to use your brand name as your URL."
But things don't always play out how we want them to.
Thankfully, we have curated 10 alternatives that have worked for our clients over the past few years and will surely work for you.
Here are 10 tips you can use if your preferred domain is already taken.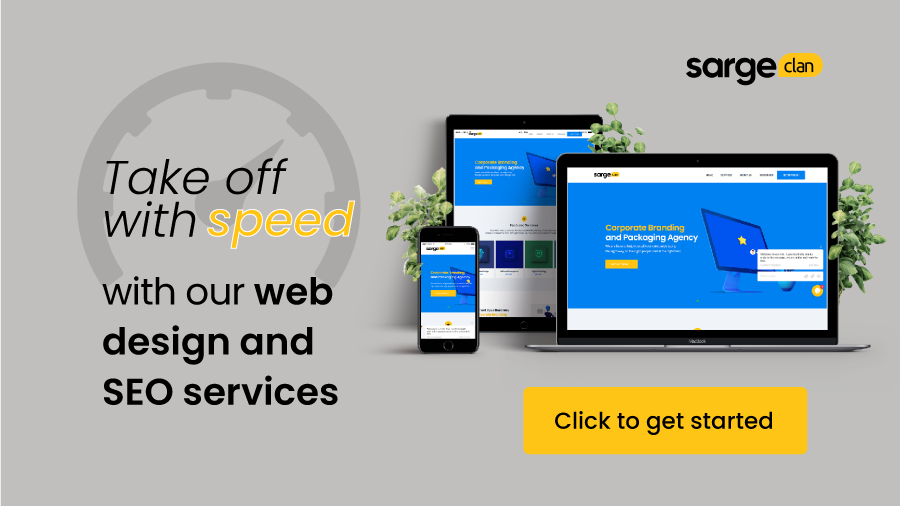 10 Strategies To Choose The Perfect Domain Name for Your Brand
If your top choice domain name is taken, you can still end up with a great domain name.
Here are ten solutions to consider based on your goals, your budget, and your willingness to be creative.
1. If it's for sale, buy it.
The most efficient technique we use first is an attempt to purchase the domain name we want.
Granted you are working with a budget, but, if the domain name is double what a new domain is worth would you buy it?
We call this the novelty premium. It's a confirmed good name because someone else has already purchased it.
When we ask our clients to attempt to buy it they are willing to pay that novelty premium.
Often times however the premium is much more than double, sometimes being in the thousands of dollars range.
Have hope, you can still get a good price for it.
Generally, you have two methods of purchasing it.
You either negotiate with the owner directly or use a domain broker to handle the negotiations.
Let's say you want to purchase the domain name www.merchantsmart.com
What we will now do is visit our domain info checker www.webmasters.com and use their WHOIS function. We type in the name and it comes up like this

Notice that we have a lot of relevant information like the state and country of the registrant but we have to email the Go Daddy web host for his email.
This leads us to reach out to Go Daddy for a quote, which will usually take up to a day or two.
If the email is on the webpage then we could reach out directly to the person or go with a more expensive option of using a domain broker.
We are considerate of our clients' needs and believe that alternatives can be made if this proves to be too expensive for them.
2. Play with verb added alternatives
Even though www.merchantsmart.com is not available, we can simply add a verb to our chosen domain name.
A verb like 'be' could be added to make www.bemerchantsmart.com and the best part is that it doesn't take away from the brand name.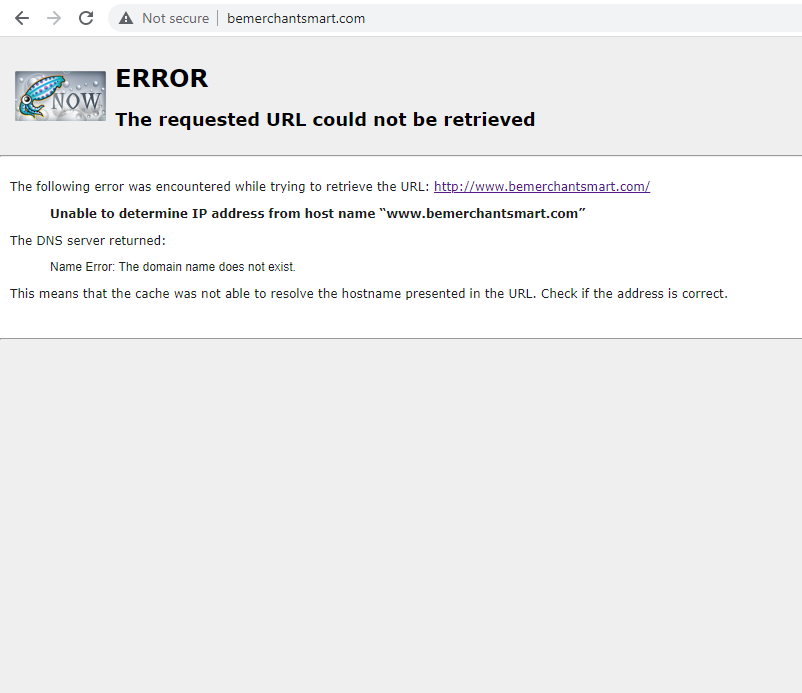 Behold, not only does it capture your brand identity, it is available.
By trying out different verbs and adding them before or after the original domain name we can come up with something available and better.
3. Brand-friendly additions
So, adding a verb didn't help.
We won't stop there.
We will now implement other brand-friendly words in order to get our message across and satisfy what the customer wants.
You may not be able to use baker.com but bakercherry.com does exist.
Adding the 'cherry' to your brand name would help if you baked cherry pies or hurt if you only bake bread.
When working with our clients, we would make sure to avoid the latter.
4. Adopt a ccTLD
Adding a country code TLD could be an excellent fit.
Albeit, .com still remains the most trustworthy and popular TLD.
However .uk is a serious contender and carries almost the same trust as .com.
Don't feel bad about not getting the .com because even big companies had to opt for the .uk alternative.
This is the webpage for www.guardian.com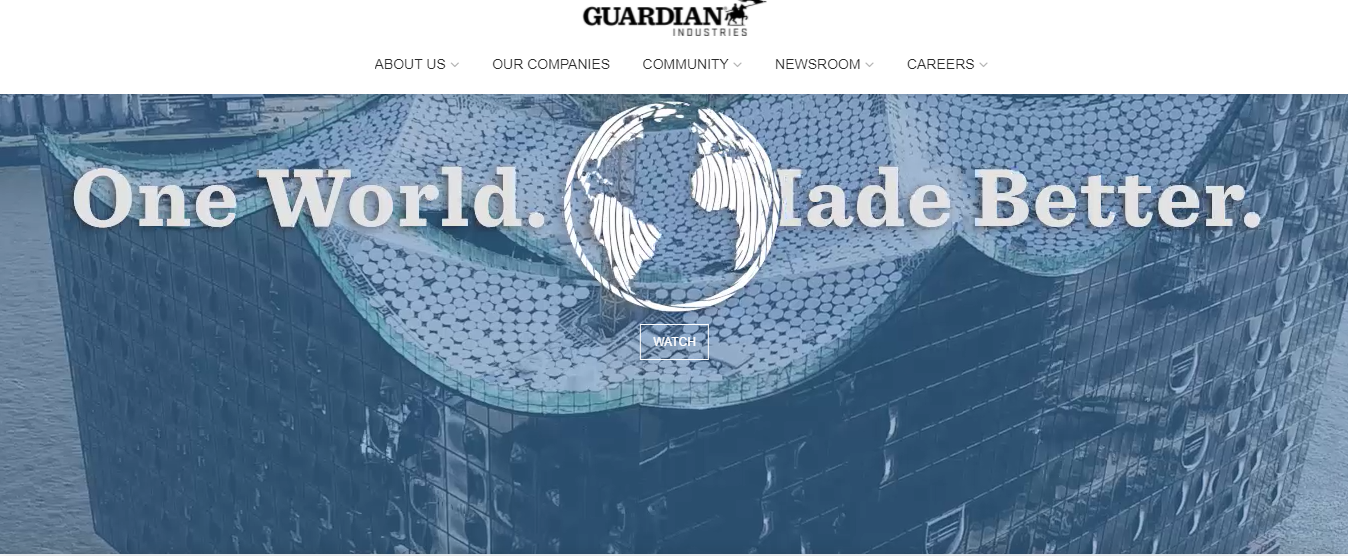 Whereas the popular newsletter subscription Guardian has to manage www.guardian.co.uk
Their 4 million daily visitors don't mind though.
Having a country TLD also helps to improve your SEO ranking in the country above .com domains.
5. Add your country to the domain name
If you're lucky you may not need to change your TLD.
You can simply add a country before or after your name.
This works out if
The country you include is reputable
Your operations are within the country only
You have a good customer base in that country.
Otherwise, visitors can think that your business is exclusive to the country you put and could deter them.
6. Use a domain hack
Have you heard of a domain hack before?
A domain hack is a clever manipulation of the name and extension to give you an entirely unique result.
In addition to tacobell.com, Taco Bell created ta.co which is clever and works just the same by redirecting you to tacobell.com.
Simple type in your URL www.ta.co and this will come up.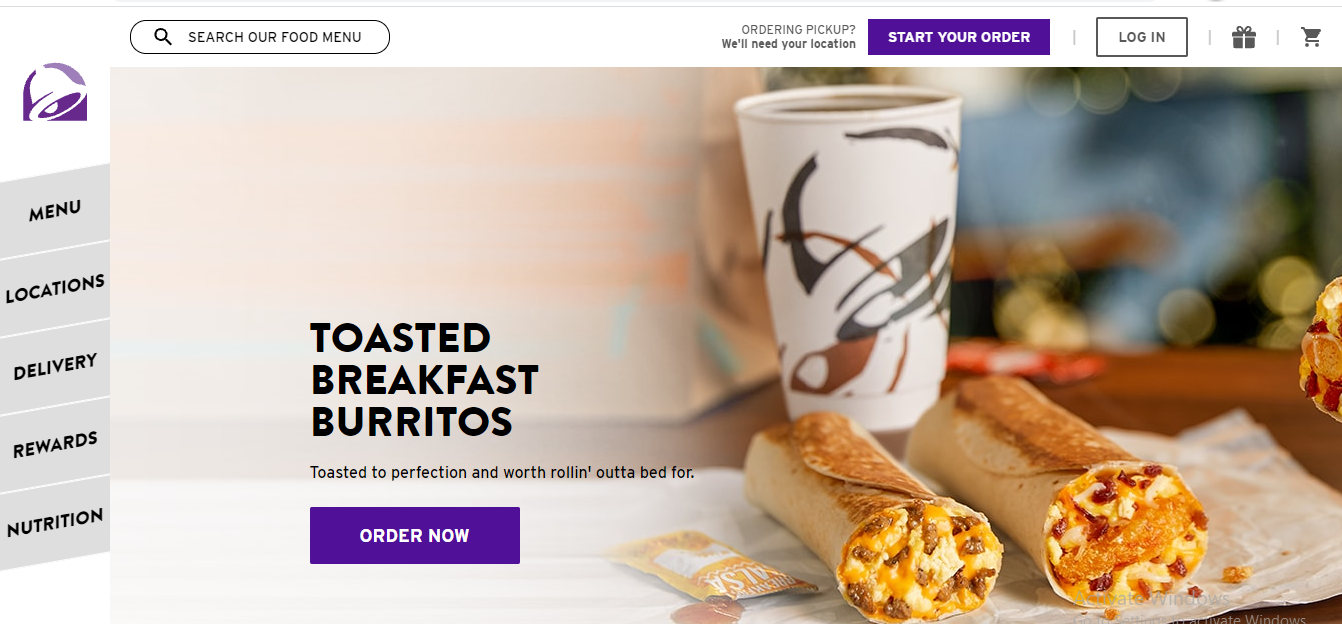 While this is a fun way to get the brand name you want, it comes with its dangers.
One danger would be it could hurt your SEO because domain extensions are not included in search engines. This could result in your name ranking against a different category of websites entirely.
7. Shorten your name to abbreviations
Abbreviations can help you get the domain name you want without sacrificing your SEO ambitions.
If you are aiming for a .com then this is a good option.
If we manipulate www.merchantsmart.com slightly to www.merchantsm.com, we get an available domain name.
Obvious abbreviations like ms.com and merchsmart.com bring you to morganstanely.com and adobe.com respectively.
How?
Big corporations buy up domain names all the time which end up redirecting to their main site.
They could also acquire companies and the site of the acquired company will now be owned by the parent company.
 8. Catchphrases
This is a suitable option if you have a popular slogan already.
Think of Nike's 'Just do it' slogan which everyone remembers.
If you type in justdoit.com you will be redirected to Nike's main page.
That means based on their data, enough people have seen their slogan to identify it synonymously with their main brand.
This could work if your business is recognized locally and has a popular catchphrase there.
Just for fun, try coming up with a slogan for merchantsmart.com and see if you can make a domain out of it. (Hint: We did)
9. ccTLD Hack
When creating a domain name, you have a few freedoms.
Sarge Clan's freedom of expression transfers directly from our love of design to the smaller things like domain names.
Often we will combine two or more methods to deliver to our clients.
By using the Montenegro ccTLD, .me, www.id.me created a unique domain name that was memorable.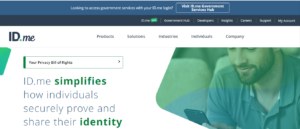 Caution, a domain extension like .ru, Russia, has a high association with scammers and should be looked into before using.
10. Transform your brand name
Truly, if we all put our heads together we could come up with a nicer domain name.
Twitter.com was originally Twttr.com. It was inspired by SMS abbreviation of 5 characters but they realized 6 months later that Twitter sounded better.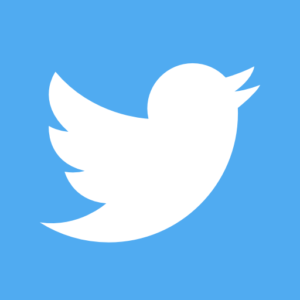 Conclusion
Rarely do we get the first domain we come up with.
However, that is a part of the process.
Getting a .com extension is not what it used to be and having a country TLD e.g .uk or .co.uk , among others, has been proven to improve SEO rankings in said countries.
So, it's a win win.
By creating a great website for your brand, your website will rank on page one of Google regardless of the extension used.
Contact us for a free consultation if you have any further questions.
Thanks for reading.