Year after year, competition for businesses becomes more intense.
After the devastating events of the pandemic, we've seen a shift in the global market.
Although consumers are getting back in touch with businesses that had to temporarily shut down, their purchasing process has evolved.
How have certain businesses maintained the loyalty and trust of their customers?
One word, branding!
Establishing a strong brand from the beginning can play a crucial role for SMES in building trust and attracting loyal customers.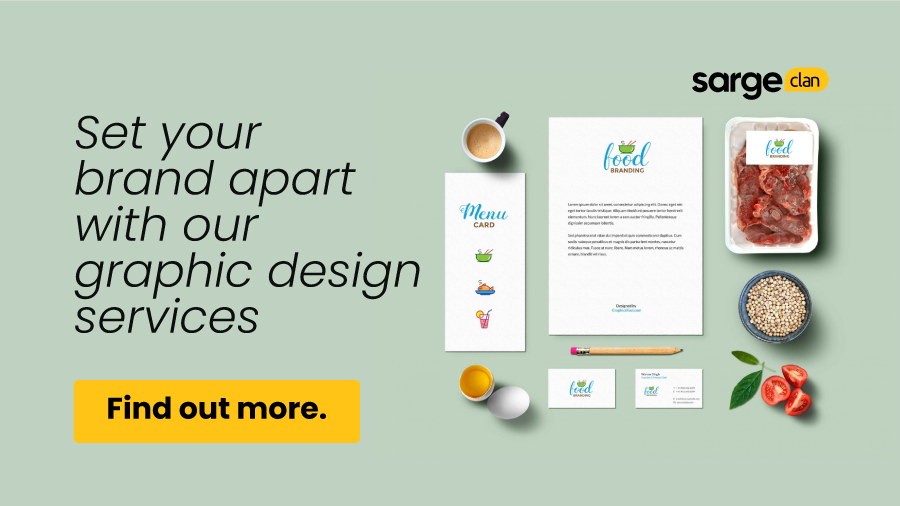 Branding is frequently associated with giant companies such as Coca Cola, Sainsbury's and Tesco.
Contrary to the common notion, even small and medium enterprises (SMEs) can make efforts for the branding of their products and services.
Branding for SMEs differs a little from branding for larger companies.
Larger companies generally make the most noise, reach the wider audiences and possess the bigger marketing war chest.
Whereas, SMEs play in the smaller playground, take smaller swings at their marketing efforts, work with a fraction of the budget.
Despite these discrepancies, branding still boils down to a few introspective questions about ones business, no matter the size.
What is our product?
What do customers think of our product?
What do customers tell their friends about our product?
The successfully branded SME answered these three questions as descriptively as possible before the outbreak hit, thereby leaving them in a good position to absorb customers from weaker brands once the restrictions were let down.
Why?
Your brand is your businesses mouth piece, and it never stops talking.
A Bite Sized Brand
Lets get small.
When I think of powerful SME branding, I think of Lindsay Mcormik, founder of Bite Toothpaste Tablets.
I picture this cool and innovative product that could potentially change the way we brush our teeth.
Then I think of the purpose of Bite's creation which is to reduce waste from toothpaste containers. I see this jar filled with what appears to be candies but are actually toothpaste in bit form.
She started in 2016 and after a year she had barley broken even, making these toothpaste capsules out of her apartment.
She took the necessary steps of building her website and redesigning her product packaging to make the operations look more professional.
Flash forward to 2018 after rejecting a deal from Mark Cuban and having her product featured on Cosmopolitan, she racked in $200,000 the first week.
With Lindsay Mccormik you get SME branding at its finest because she got it all right.
Her product not only works as intended but is seen as the first and finest among competitors.
This is so much a fact that her competitors are degraded down to imitators.
By making a great product for a great purpose she earned the loyalty of eco-conscience consumers worldwide.
Take Away
Your customers are looking for more than just a product/service.
They want to be a part of a culture as it allows them to be proud of how they spend their money.
That is what SME branding is about.
There are all these elements like product, website design, product design and so on that translate into long term customer satisfaction from your business.
So it's a good start to know what brings your customers through the door.
Well done if you know what they love about what you offer.
Congrats if they are giving wonderful testimonies about your product because that means your SME branding is top notch.
If you need help improving your brand's perception, we are one click away.
Fill this form to request a free consultation and we will contact you shortly to get started.