It is quite easy to define a brand's product.
Without much thinking, your clients or customers know exactly what you do and are selling to them.
But when it comes to the corporate brand, people become more confused.
What does your company stand for? How is it perceived? How are you leveraging it in the market place and within the company itself?
Strong brands have clear brand core values, an unequivocal positioning, and a long-term brand strategy.
As companies like MTN, First Bank of Nigeria and Indomie have understood, a clear and consistent corporate identity is critical in giving them a competitive edge in the Nigerian, African and global markets.
It serves as a point of notice to customers and clients, providing direction and purpose for what their brand wants to do and where it is headed.
A strong corporate brand also enhances the acceptance of individual products, help with recruiting of employees and providing strong customer loyalty.
Many businesses in Nigeria, however, struggle to articulate and communication their brand.
That is where Sarge comes in.
What is Corporate Branding?
Branding influences what people feel and think about your brand. Corporate branding, on the other hand, helps intended clients relate to a business and identify a wide range of products and services offered over time.
However, effective corporate branding defines a business's personality.
These attributes allows your clients to identify and relate to your company by giving it recognisable, even human-like, qualities.
And like earlier stated, the identity dictates the types of employees you hire, the look and feel of products, product packaging and physical store characteristics.
You can see a strong corporate brand in MTN.
As a result of its commitment to consistency, every element of the brand's marketing works harmoniously together from their website to their Instagram to their buildings and flyers. Their offline and online brand materials are always in sync.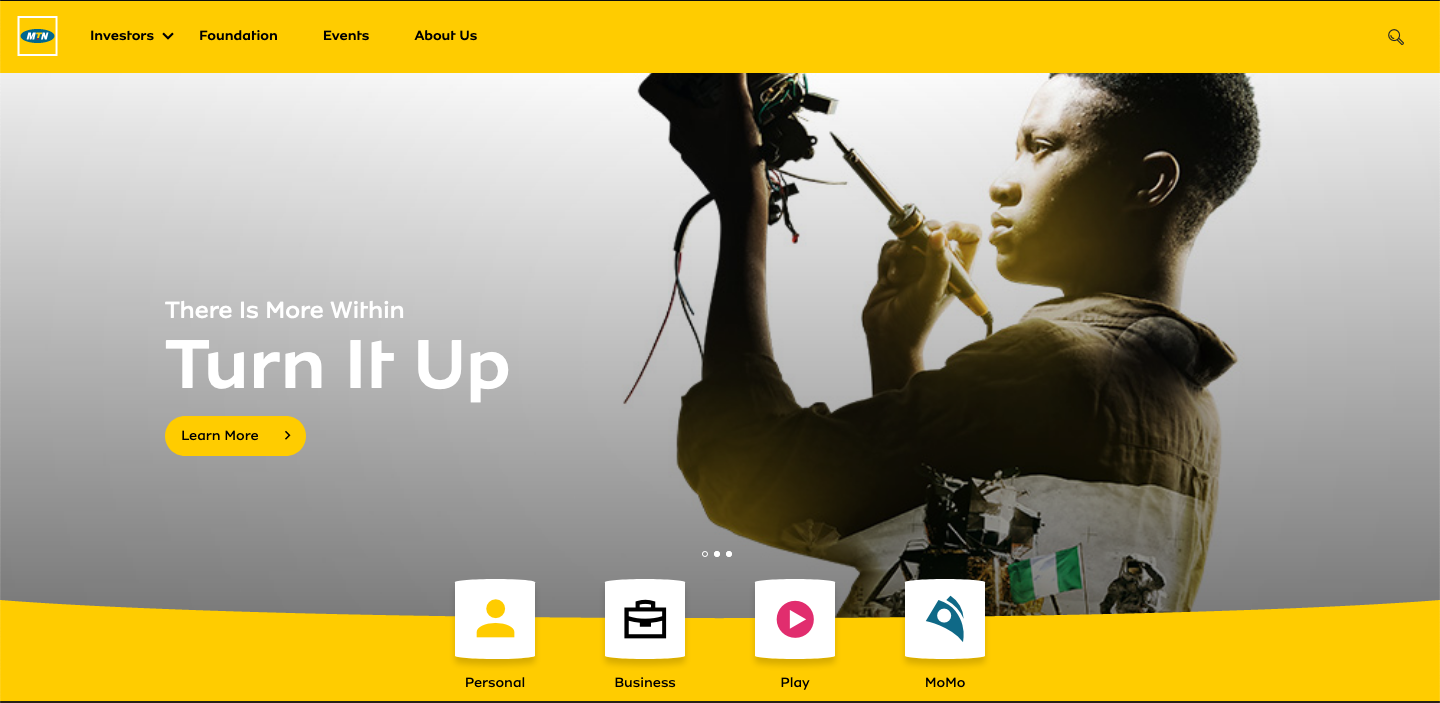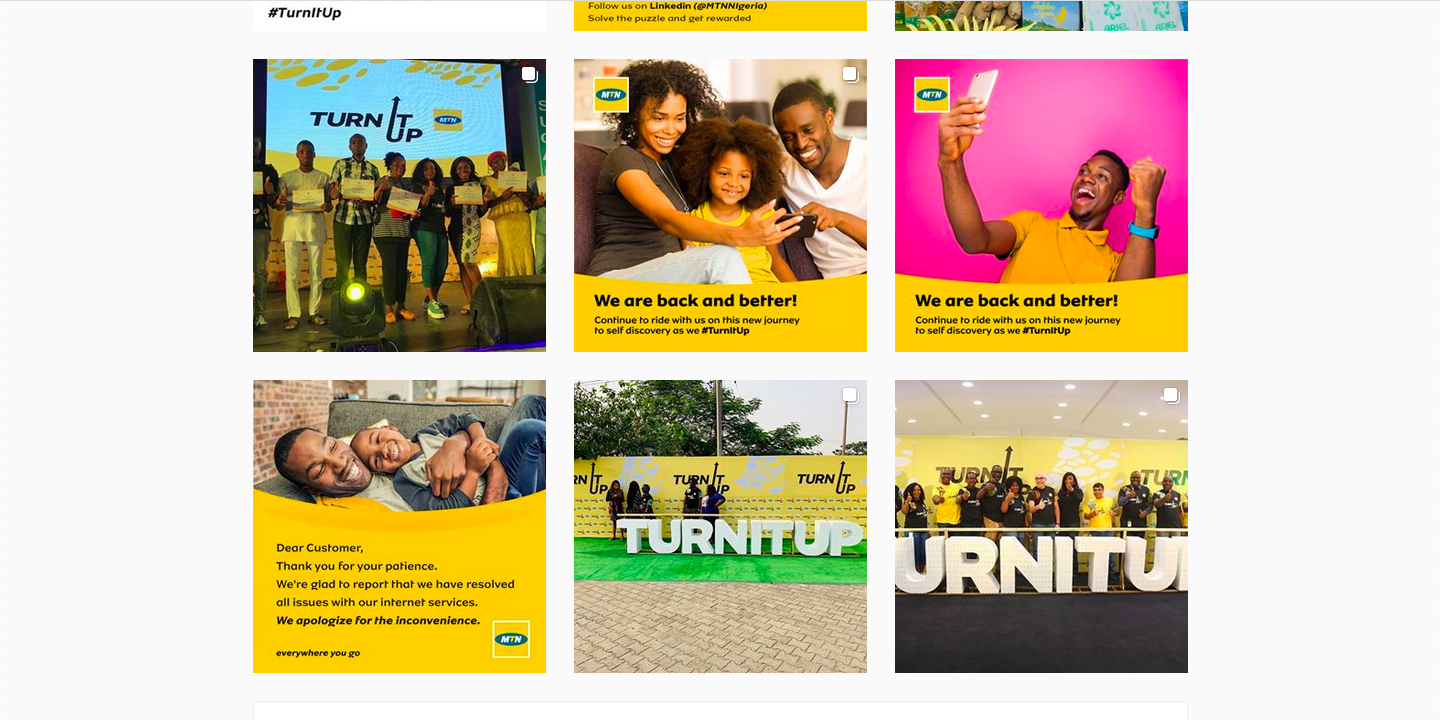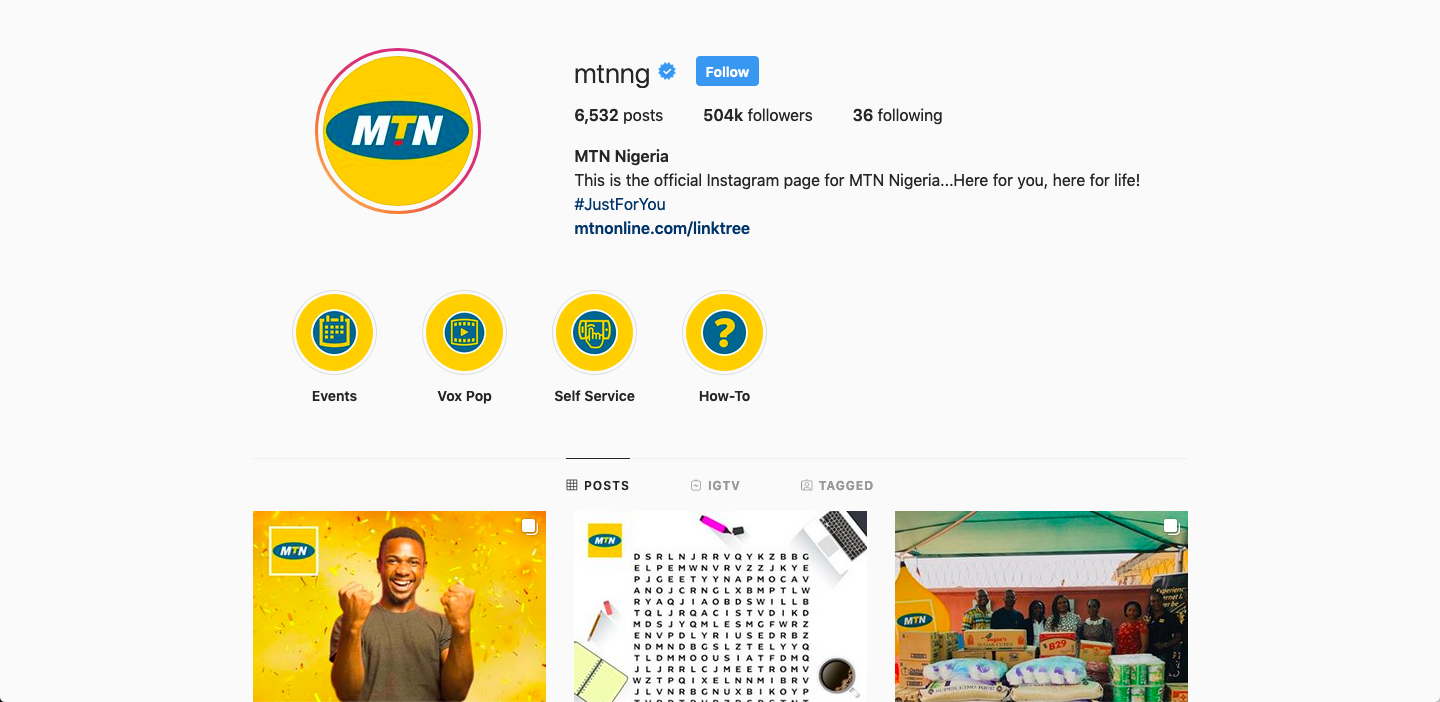 Companies can be energizing, compassionate or reliable. Clients who can relate to a company make an emotional attachment. Strong connections lead to high customer loyalty, increased profits and beneficial word-of-mouth advertising.
What Makes a Strong Corporate Brand?
At this point, you might be confused as to what we mean by "a strong corporate brand." Different experts place emphasis on different elements in the brand strategy, so it's probably not surprising that some confusion persists.
Generally speaking, marketing gurus agree that a strong brand must include most, if not all of the following elements:
A powerful and succinct brand message.
A compelling "voice" in which to frame the brand message.
Consistent brand standards, applying to the company's logo and its placement in marketing materials, a particular color scheme.
Effective integration of branding in a company's overall operations, including everything from the way a receptionist greets callers to the wording in email signatures, email marketing and promotional materials.
Without these elements, we have seen businesses struggle with establishing a foothold in the market and generally have great difficulty reaching out to their intended clients.
A few examples of strong corporate branding include:
1. Coca-Cola
Coca Cola is consistent in using a cheerful tone to promote happiness among its customers. The "Share a Coke" campaign and "Open Happiness" tagline shows this.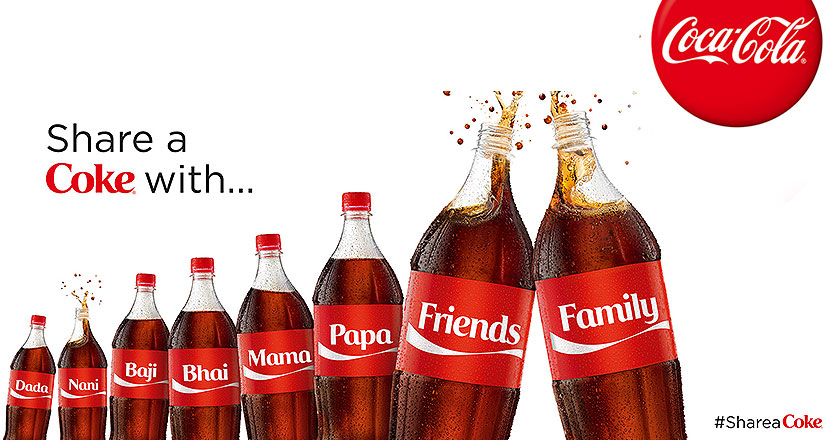 According to Interbrand, Coca Cola, a 126 year old company, has a name that is more universally recognized than any other in the world.
"It's not the length of time that Coca Cola has been around; after all, there are lots of tenured brands that are not as well known. It may not even be the taste of the beverage that builds brand recognition." Interbrand says, "For millions, it's the way Coca-Cola makes them feel. And that 'feeling' has everything to do with their branding strategy."
Thus, the theme of happiness is evident in its overall brand image. This puts the company ahead of its competition.
2. First Bank of Nigeria
First Bank has established itself as a brand of fortitude, strength and innovation in the Nigerian
financial sector.
The African elephant is its recognisable logo and it portrays the business as strong and reliable. It has a large market share for having evolved over the years, and still matching the evolving expectations of its customers.
Their corporate branding establishes the business as valuable, trustworthy, approachable and stable.
In the unveiling of a rebranded corporate identity in 2014, the blue colour is said to "reflect a richer and more premium equity and combines with new complimentary colour partners"
3. Apple
Have you ever wondered why Apple users don't mind paying so much for their products?
The strength of this business lies in its innovation, simplicity and design spirit.
Having an Apple product sets you apart from the crowd. This is because you know what great design is and how it makes you powerful.
Apple always makes its product easy to use without compromising on design. Apple's website
and operating system prove this point.
Customers have also attested to how well they are treated when they walk into an Apple store. This proves a point: Apple just wants a stress free experience for its customers.
Why is Building a Strong Corporate Brand so Important to Your Business?
Effective corporate branding minimises the need for large marketing initiatives for every new product/service.
This is because your clients have a pre-set understanding of your product's quality, reliability
and purpose.
Corporate branding is important because it does not only make a memorable impression on your customers, but it allows them to know what to expect from your business.
It is a way of distinguishing yourself from the competition and clarifying what it is you offer that makes you the better choice.
Your brand is built to be a true representation of who you are as a business, and how you wish to be perceived.
Benefits of a Strong Corporate Brand
1. Recognition and Visibility
A strong corporate brand attracts new customers to your business, while making existing customers feel at home. Having a strong corporate brand makes your business a household name—there would be no need for an introduction.
MTN, GLOBACOM, Zenith Bank and Guinness are reputable companies with strong corporate brands in Nigeria. They own a large market share and their customers can identify them with their logos, colours, and taglines.
2. Credibility and Trust
One benefit of having a strong corporate brand is that your product are not only memorable, but authoritative in the marketplace. A brand that establishes a face, and maintains that face consistently over time, develops credibility among its competitors and trust among its clients.
Peak milk and Milo are beverage companies with a strong corporate brand. Also, Coca-Cola prints its logo on a uniquely shaped bottle.
This tells customers they are not getting an imitation. The brand develops credibility and trust this way.
3. Advertising Impressions
If your brand has visibility and industry credibility, it is well prepared to promote itself and
make impressions on potential buyers.
Flour Mills of Nigeria Plc is a recognisable agro-allied business with a strong corporate brand. Their subsdiary group, Golden Penny, produces pasta products that are highly sought after in markets than their competitors.
With such recognition, the brand does not need much publicity to capture the market.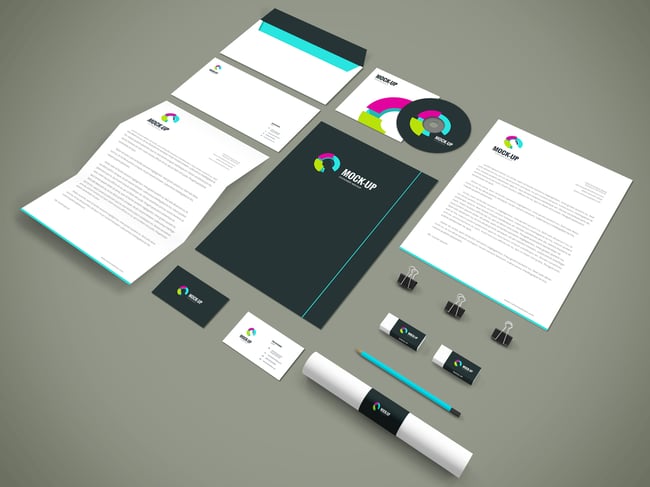 4. Generating New Customers and Delighting Existing Ones
A strong corporate brand attracts people who agree with what your brand has to offer.
Once you convert these people to customers, that same brand identity gives them a sense of
belonging.
A good product generates customers, but a good brand generates advocates.
Being intentional about your branding can take your company to places you can may have never imagined.
Creating a memorable brand requires consistent use of type, color, images, and language, but it's worth it. When consumers instantly recognize who you are and what you stand for all based on a logo or your brand colour, you've become more than just a name and a symbol.
At Sarge, we provide your business with corporate branding solutions that help you improve sales, create better brand awareness and build customer loyalty.
How can we help?
Email us now, we want to hear from you!