Every one makes mistakes.
Even the most successful business owners make mistakes.
We are all guilty of this.
Working to build our client's brand over the past few years, I've seen them make avoidable online marketing blunders.
To correct the things you are doing wrong, you should learn from their errors.
Below we've outlined 21 major online marketing mistakes Nigerian business owners make on a daily basis and how to correct them.
8 Online Marketing Mistakes You Might Be Making
1. No Specific Target Audience
During our logo design process, we ask our clients who their products/services are for so we can create a tailored identity that speaks to their audience.
8 out of 10 people answer; "everyone."
By targeting everyone, you target no one.
Your business cannot appeal to all.
To see improved sales, you need to envision who your ideal customers are.
This is called a buyer persona.
Buyer personas help you identify what your (potential) customers want, what their goals and values are and even their challenges and pain points.
With this, you can understand how you can provide value for them with your product or service.
Using your buyer persona, you can narrow your target audience and create a strategy to guide them towards being loyal customers.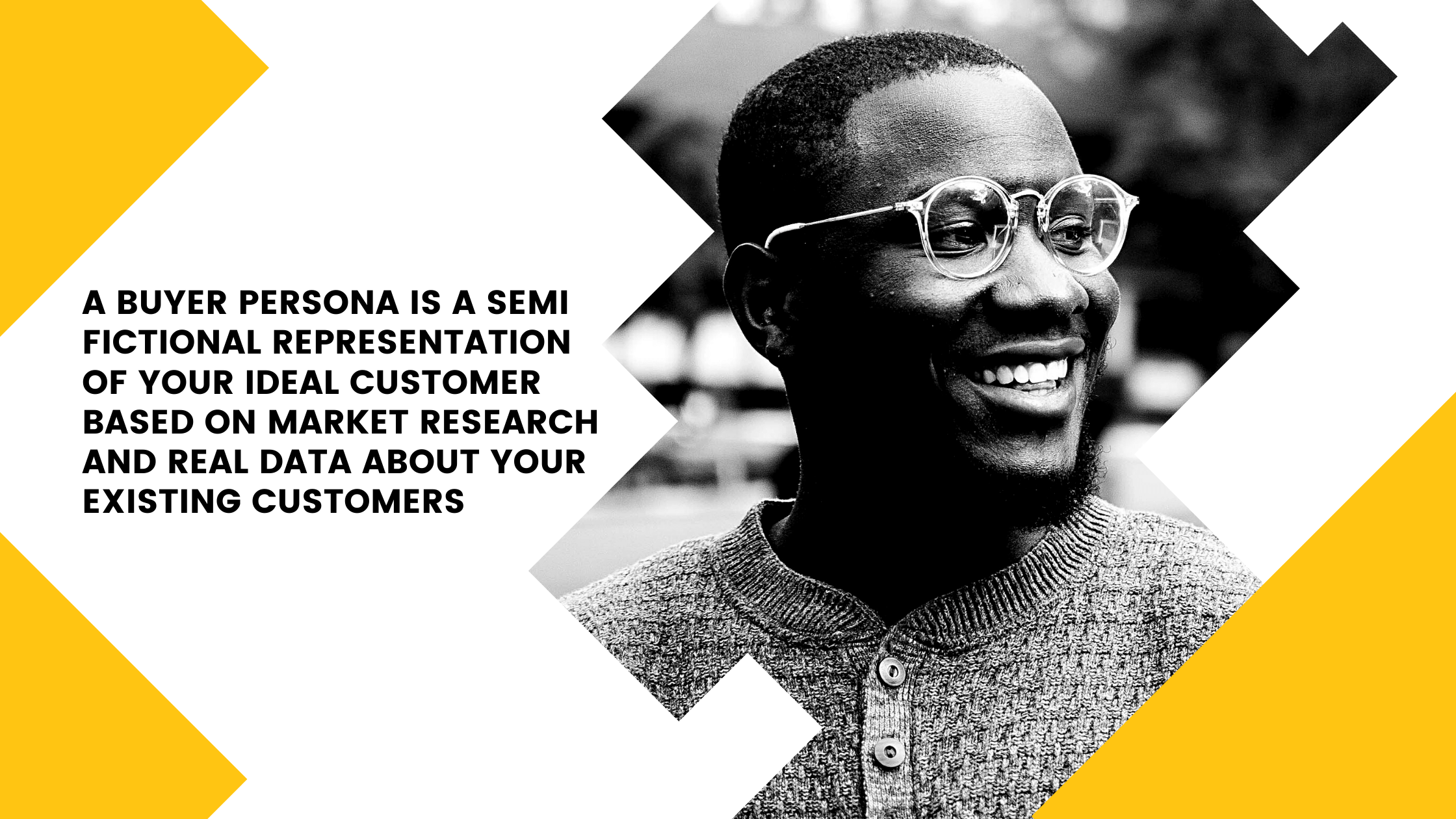 Put It Into Action
To create your buyer persona, think about those currently buying from you.
What do they have in common?
What problems are you solving for them?
Why do they choose you over your competitors?
Using this data, you will see more success with your digital marketing.
Read this blog post to find out more on buyer persona and how to create one for your brand.
2. Not Having a Blog

If you have a website, you might be leaving money on the table if you do not have a blog.
Why?
Having a blog helps to increase brand awareness and build loyalty with customers. This usually translated to more sales.
At Sarge Clan, we use our blog to provide a knowledge base of resources for our customers and those searching for these topics. We write about problems they may be facing and also provide solutions.
Businesses with blogs have 97% more inbound links, which helps increase traffic, as well.
The chart below provides a visual representation.
Blogs can also help you build a relationship with your prospective customers.
It's a creative way for you to interact with consumers and for the consumers to interact with you, as well.
Put It Into Action
Perform a keyword research to find out what problems your customers and ideal customers are currently facing.
You can also ask your existing customers what they would like to learn about your products/service.
Using this research, you can create topics and themes for your blog.
You can also contact us to drive more traffic to your website and boost your search engine ranking.
3. No Clear Call To Action
Every marketing material used — either in your blog, print or non print form — should have a clear call to action.
The truth is this: prospects like to be well-informed about how to interact with your business.
Should they sign up for a free trial or request a quote?
A strong call to action provides next steps on how to interact with your brand.
In order to generate leads for your business, you have to be very clear about what you need from the prospects throughout the process of conversion.
Put It Into Action

Keep your Call to Action simple and direct. Use statements like
"Contact us today"
"Get a quote now"
"Subscribe to our newsletter."
"DM us for more information."
"Like. comment and share."
You can also offer a valuable piece of content such as e books, infographics etc in exchange for their contact information.
Once customers are given a clear direction on next steps to interact with you, you will start to generate more sales.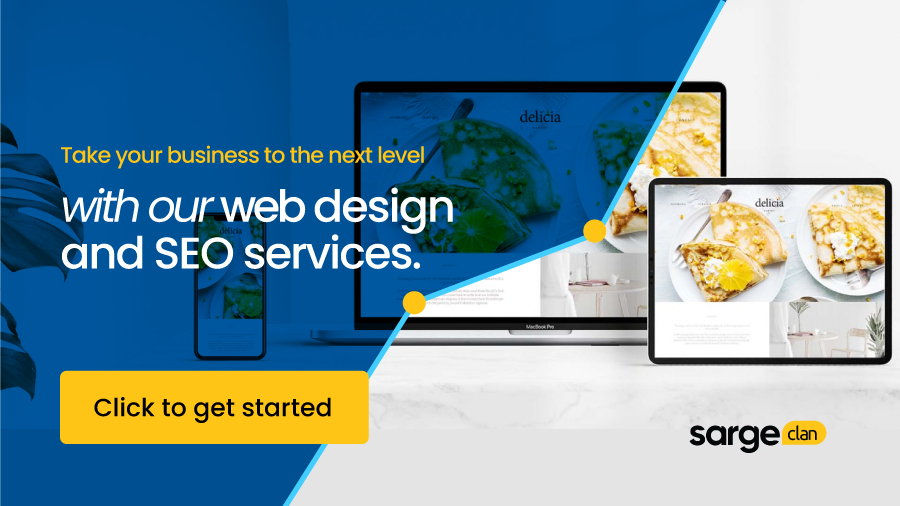 Avoiding Social Media
Why are you not engaging in social media marketing?
Social media is a great way to interact with your customers. It is also very inexpensive. With the current trend in digitalisation of businesses, you need to put your services or products out on social media.
It is a fact that your customers are online. Researches show that 64.66% of Nigerians use Facebook, while there were 27 million social media users as at January 2020.
Running adverts on social media platforms will give you enough visibility to reach your target audience.
If you choose to work with us, we can help you manage your social media platforms to meet marketing goals.
Put It Into Action
Once you create your profiles, do not buy followers.
Be consistent in posting content relevant to your target audience on social media.
Get a social media manager to handle comments and foster engagements on these social media platforms.
Overlooking the Power of Videos
Social media does not only comprise Facebook, Instagram and Twitter. There is also Youtube. Sharing videos across these platforms to market products or services should not be overlooked.
Videos are engaging and help capture the attention of target audiences.
Recent research shows that 51% of marketing professionals worldwide name video as the type of content with the best ROI. Tubular Insight affirms that 64% of consumers make a purchase after watching branded social video.
We have helped clients create branded videos for the promotion of their businesses. By aligning content with their marketing strategy, the results have been an increase in audience, engagement, and sales.
Read this post to learn how to do video marketing:  How to get started with video marketing.
Put It Into Action
Video content marketing is a great tactic to get people to check out your website.
Engage in Live videos on Instagram and Facebook.
Incorporate videos in your blog posts.
Combine videos with full page ads on social media platforms.
Have a video on your landing page.
These strategies have been proven to grow businesses across Africa.
Slow Website

People are impatient. It is the nature of the Internet.
Having a slow website will lead to big problems for your company.
With all the time and money spent, and the effort to drive people to your website, it will be a loss on your part when a slow website drives them away.
You cannot afford to lose any customers.
Put Into Action
At Sarge, we develop mobile responsive websites for our clients that are fully optimised for Google search and hosted on the most secure servers.
Our clients have seen increased inquiry about their products and services with our web design and SEO service. Click here to find out how we can help improve you improve sales.
DO YOU NEED A WEBSITE? USE THE COUPON CODE 20 OFF TO GET 20% OFF YOUR PURCHASE. CLICK HERE TO REDEEM!

7. Ignoring SEO
It does not profit you if you have a beautiful website but no one can find it.
Customers will be oblivious of your business when they cannot find you when searching for your products or services.
This is where search engine optimization comes in.
To rank higher on search engines, your website should contain keywords and phrases that people are searching for. If your website is not on the first page of their search results, then you are missing out of a lot of leads..
Put It Into Action
Make sure your web designer inputs the relevant keywords while designing your site. This will make sure you are seen by the right people.
You should also have a blog to cover other topics people are searching for.
8. Never Offering Discounts or Promotions
Discounts play a crucial role in a brand's life. They are one of the best ways to increase your sales and onboard new customers.
Offers and incentives can be a great way to help replace the 5% – 10% of your customer base that every small to medium sized business loses each and every year.
By offering discounts and promotions to your audience, you encourage buying.
The profit margin can sometimes be slightly smaller, but promotions and discount on products or services stimulate repeat purchases from existing customers and attract a new set of loyal customers.
This market strategy is highly beneficial to your business in the long run.
Put It Into Action
Boost your promotional strategy with different discounts. You can also offer incentives such as free delivery.
Introducing a loyalty program also acts to
Stop competing on price with competitors.
Retain existing customers.
Increase Customer Lifetime Value.
Build personal relationships.
Create Brand Advocates.
Your strategy should focus on gaining and retaining loyal customers.
Conclusion
One of the first steps to success is acknowledging what you are doing incorrectly.
That is how to learn to be better.
Nobody is perfect.
Follow our actionable steps to see more success in your marketing.
Remember, you can always book a free brand consultation with us. Let's help your brand succeed.